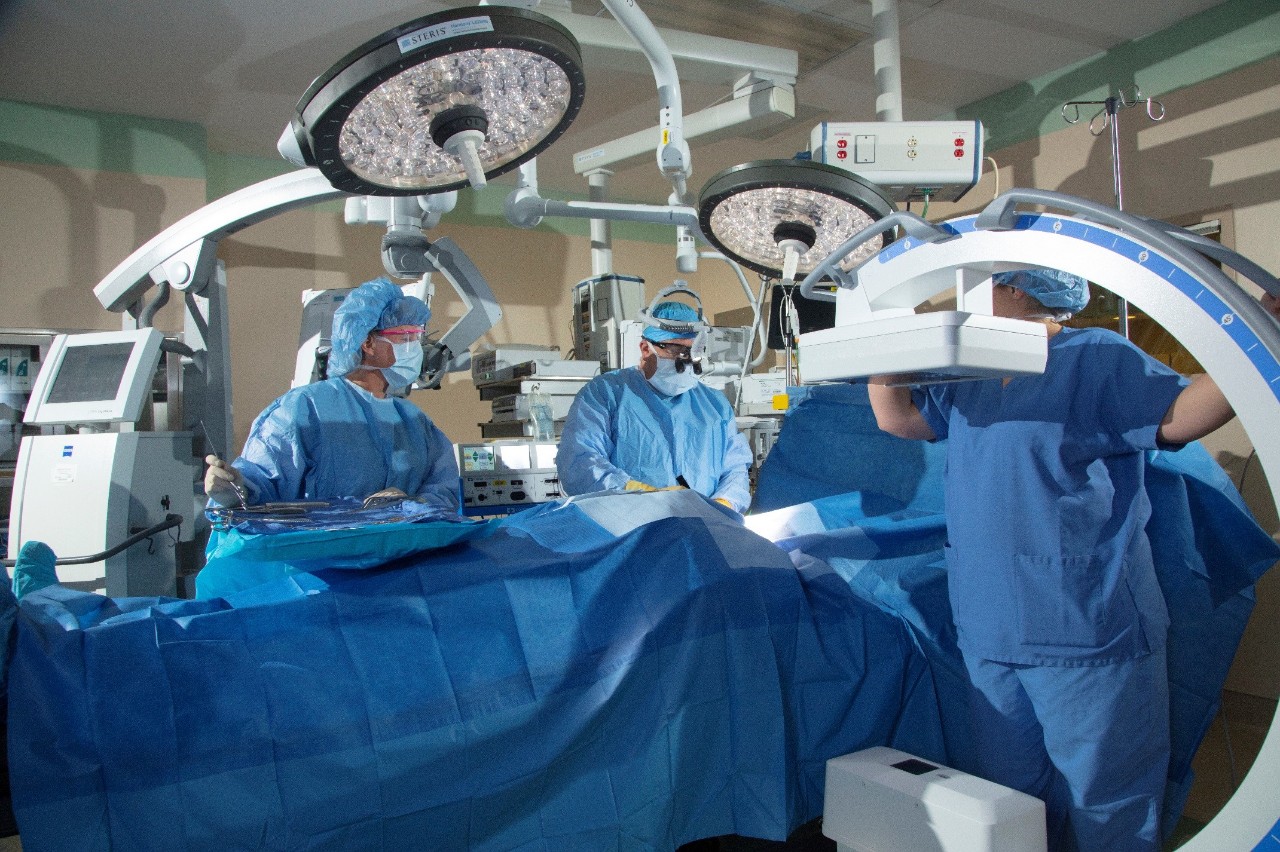 CHI St. Francis Health Services
Services offered
Our expert medical staff is here to help you - whether you are in the hospital or here on an out-patient status.
The quality of life in any community is enhanced by the availability of quality medical care. Here at St. Francis Healthcare Campus, we pride ourselves on our ability to provide such care. There are many physicians and medical providers serving our community.
Sleep Center

Aids in the diagnosis & treatment of sleep disorders in children and adults.

 

Out-patient program for:

Sleep apnea and severe snoring
Excessive sleepiness
Narcolepsy
Chronic insomnia
Seasonal depression
Nocturnal seizures
Sleep schedule disorders
Night terrors
Abnormal movements or behavior in sleep
REM sleep behavior disorder

Professional Team:

Registered Polysomnographic Technologist
Registered Respiratory Therapists

Swing Bed Care

Swing Bed Care is temporary, 24-hour skilled nursing care delivered in an acute care setting.

 

St. Francis is a 10-bed, Swing Bed provider.

Advantages to our patients include intense rehabilitative therapies and no need to transfer to another facility for the post hospital stay care.

If you were hospitalized outside the community for services that were not available locally and you are recovering, ask your physician if you can utilize the swing bed services at St. Francis.  Take the opportunity to return home for your post acute hospital rehabilitative needs.

Medicare and most private insurance companies will pay for swing bed care when required under physician order.

Call 218-643-3000 for more information.

About our nurses

Our Nursing Department is made up of nurses with their own goals, ideas and strengths. In departments and units across the hospital, nurses make contributions - small and large, day after day - that have a real impact on the lives of patients and their families.

We want to make what can be a stressful situation as comfortable as possible for our patients and their families. We believe it is important to involve and educate patients and their families about their medical condition and treatment options. Our employees are expected to uphold key values of respect, integrity and high-quality service to patients.

DAISY Award

Our nurses at CHI St. Francis Health can be nominated with The DAISY Award for Extraordinary Nurses ®. Nurses may be nominated by patients, families, and colleagues. The award recipient is chosen by a committee at St. Francis to receive The DAISY Award. The award will be presented at an award celebration ceremony. The award is part of the DAISY Foundation's mission to recognize the extraordinary, compassionate nursing care they provide patients and families every day. 

The DAISY Award was established by The DAISY Foundation in memory of J. Patrick Barnes who died at 33 of ITP, an autoimmune disease  (DAISY is an acronym for Diseases Attacking the Immune System). The Barnes Family was awestruck by the clinical skills, caring and compassion of the nurses who cared for Patrick, so they created this international award to say thank you to nurses everywhere.

Say thank you by nominating a nurse today!
Learn more about ...